Charlotte Not-So-Scary Kid Friendly Haunted Houses
If your little one love Halloween scares, but they're not quite old enough to attend a nighttime haunted house, you won't want to miss out on the Not So Scary Haunted House Events happening around Charlotte this Halloween Season. Lots of local haunts offer a children's matinee on the weekends, where the spooks & scares are toned down, and more appropriate for the younger crowd. Not So Scary Haunts offer a great option for parents to enjoy with their little ghoul this Halloween - find out all about Charlotte's Kid Friendly Haunts below!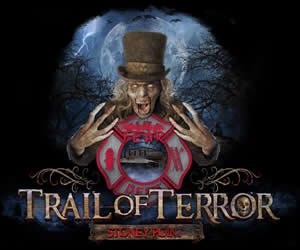 Located in Fayetteville
Open today!
The Stoney Point Trail of Terror is an annual fundraiser presented by the Stoney Point Fire Department and features the creepiest of creatures along the way! Read More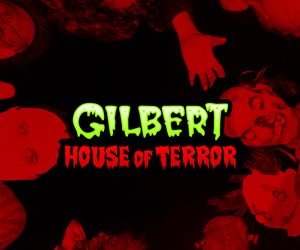 Located in Gilbert
Open today!
The Gilbert House of Terror offers thrill seekers a guided journey through more than 13 horrifying scenes. Proceeds benefit a number of local non-profit organizations. Read More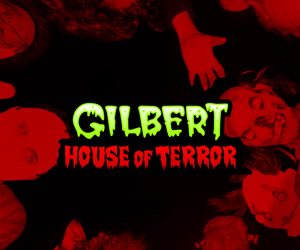 Views:
8,798
Photos:
Rating:
-
Reviews:
0

The Gilbert House of Terror offers thrill seekers a guided journey through more than 13 horrifying scenes. Proceeds benefit a number of local non-profit organizations.

Read More

Categories: Haunted Houses | Spook Walks / Haunted Trails | Halloween Festivals & Parades | Not-So-Scary Haunted Houses (Kid Friendly) | Other Events

Views:
38,047
Photos:
Rating:
-
Reviews:
0

The Stoney Point Trail of Terror is an annual fundraiser presented by the Stoney Point Fire Department and features the creepiest of creatures along the way!

Read More

Categories: Haunted Houses | Zombie Hunts & Shootouts | Spook Walks / Haunted Trails | Theaters & Plays | Scream Parks | Not-So-Scary Haunted Houses (Kid Friendly) | Other Events

Views:
25,152
Photos:
Rating:
-
Reviews:
0

For over 20 years, from monsters to mayhem and all things that go bump in the night, Darkside Haunted Estates have brought nightmares back to life, and this 2016 Haunt Season is no exception; we have added new haunted attractions never seen before! The Boo-Crew Build Crew has designed, fabricated, and integrated dynamic special effects into every haunted attraction at Darkside...

Read More

Categories: Haunted Houses | Haunted Hay Rides | Zombie Hunts & Shootouts | Spook Walks / Haunted Trails | Theaters & Plays | Scream Parks | Not-So-Scary Haunted Houses (Kid Friendly) | Other Events

Haunted Attraction

Zombie Attraction

Farm Attraction

Hayride

Pumpkin Patch

Corn Maze

Escape Game

Ghost Tour

Halloween Party

Other Attraction